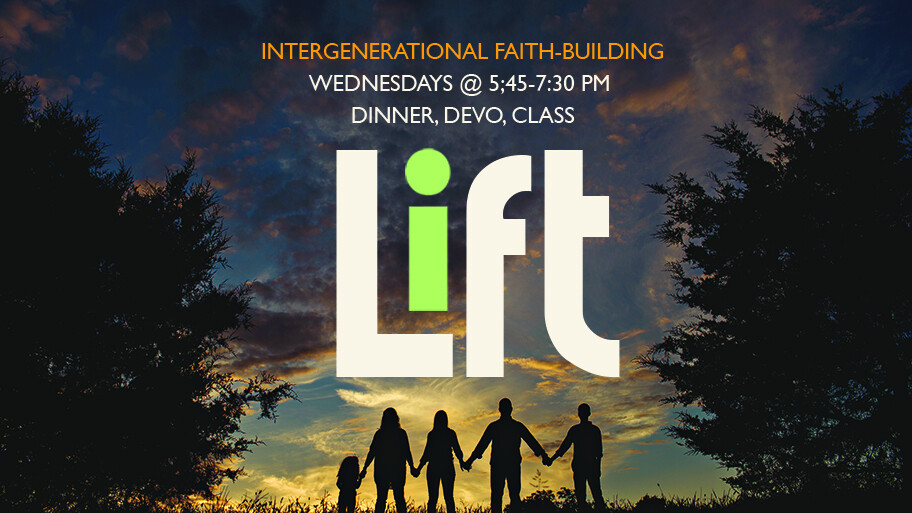 Every Wednesday, 6:30 PM - 7:30 PM
LIFT: LIVING IN FAITH TOGETHER Intergenerational classes for children (1st grade and up) and adults of all ages. Study faith in scripture, share faith stories and build faith through fun activities together.

5:45 pm - 6:20 pm Dinner in Family Hall Register here.
6:30 pm - 7:30 PM Opening Devotional, Lesson, Conversation & Activity

See Kathy Litzkow for more info or email Kathy at .