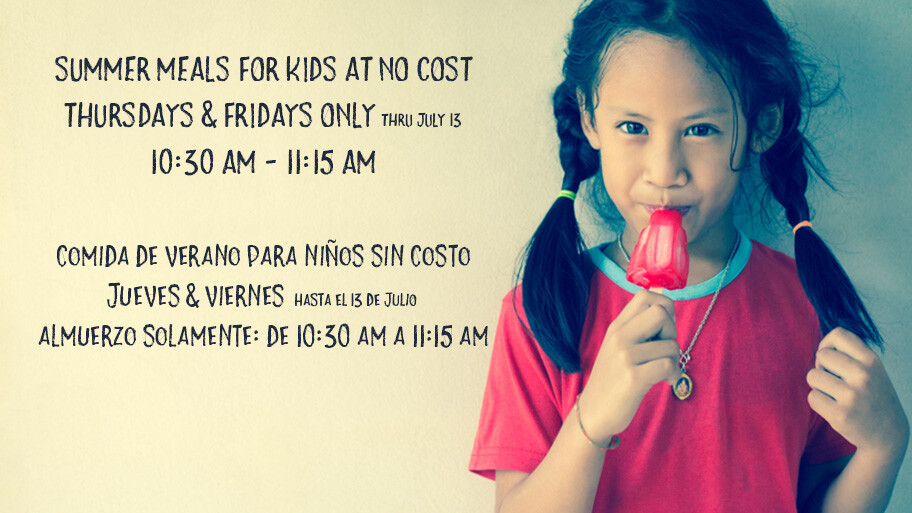 Every Thursday, Friday, from 06/14/2018 to 07/13/2018, 10:15 AM - 11:15 AM
Summer Meals for Kids at No Cost

North Central Church of Christ
Thursdays & Fridays 10:30 am - 11:15 am through July 13
The MSDWT Child Nutrition Summer Program will be providing nutritious meals to all children aged 18 and younger at the following locations this summer. These meals provide essential nutrients for active, growing kids. To participate in this program all kids have to do is show up. For other locations and days of the week, please contact North Central Church of Christ at 317-846-8166.

Comida de Verano para Niños Sin Costo

North Central Church of Christ
Jueves y viernes de 10:30 a.m. a 11:15 a.m. hasta el 13 de julio
El Programa de Verano de Nutrición para Niños del MSDWT estará proveyendo comidas nutritivas a todos los niños menores de 18 años en las siguientes ubicaciones este verano. Estas comidas proveen nutrientes esenciales para niños activos y en crecimiento. Para participar en este programa lo que tienen que hacer todos los niños es presentarse a una de estas ubicaciones durante la hora indicada.