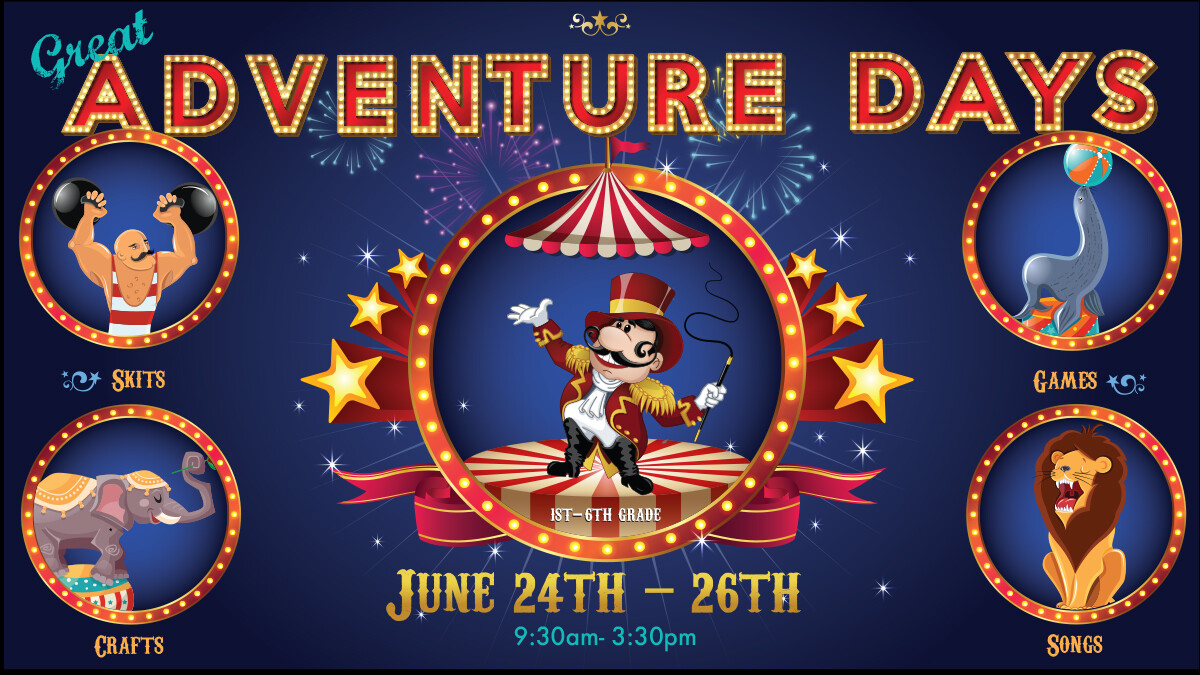 Daily, from 06/24/2019 to 06/26/2019, 8:30 AM - 3:30 PM
FOR 1ST GRADE – 6TH GRADE KIDS

Have an amazing week under the Big Top, learning about the Lion Tamer, Daniel; the Fire Walkers, Shadrach, Meshach and Abednego; the High Wire act of Zacchaeus; and the Miracle Man, Jesus!
Come for the games, skits, puppet shows, the singing, and so much more!! Get ready for a great adventure!

COMPLETE THE FOLLOWING 2 STEPS TO REGISTER
You must electronically sign a Waiver for each child you register.
Click here to read, sign and submit.