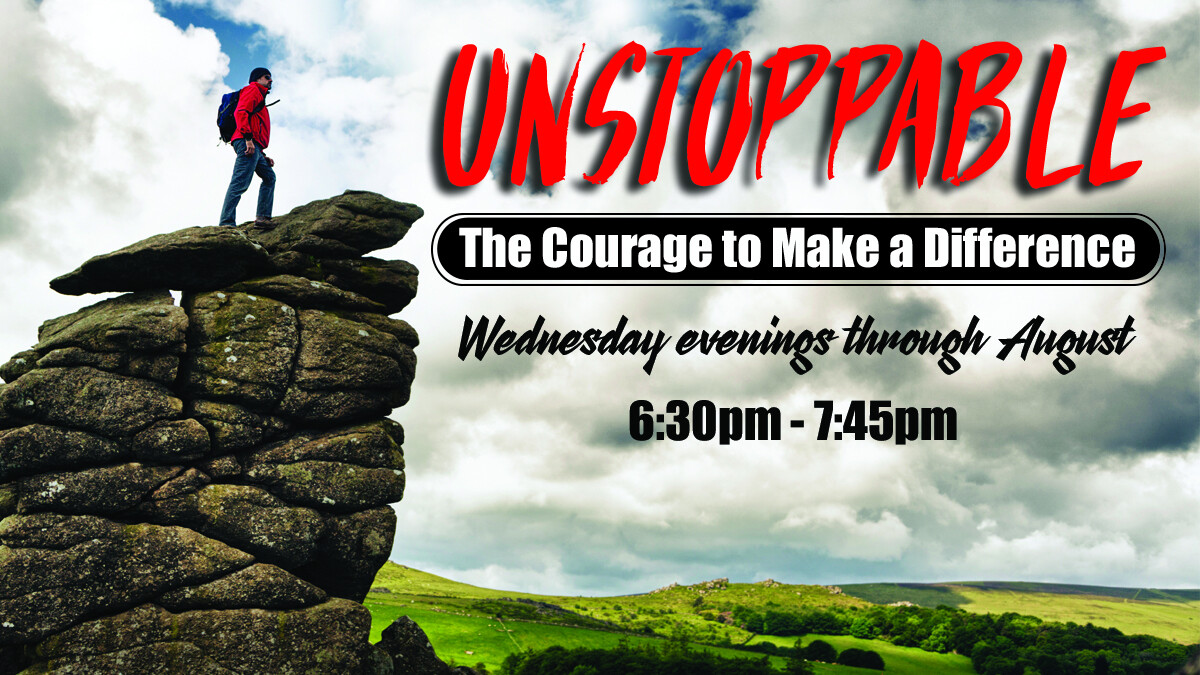 Every Wednesday, 6:30 PM - 7:45 PM
FOR ALL AGES

We all want, in some small way, to be a part of changing the world. But it takes courage to make a difference.
Join us this summer as we glean insights from the book of Joshua about a journey with God that is full of surprises, but packed with adventure.
Take the Initiative.
Embrace uncertainty.
Seize your divine moments.
After all, playing it safe is the most dangerous way to live.
Sign up here for dinner each Wednesday evening before Unstoppable begins. $5, 5:45 pm - 6:20 pm