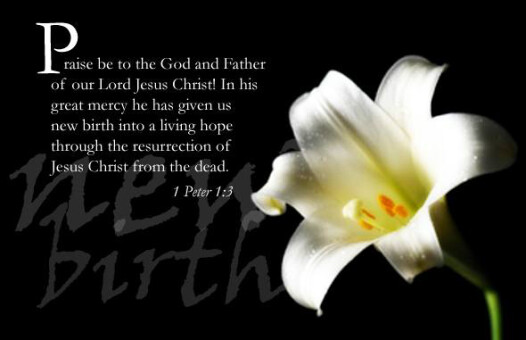 Expectations can get you into trouble. At the very least they can unsettle and dissatisfy you. As a young mother my impatience grew directly out of fixed expectations that didn't always pan out. My three-month-old was colicky and would not allow me to rest. As he grew older, I was at times dismayed by his exuberance or stubbornness. Life threw the unexpected at us. A move across country. Special needs. A diagnosis. Family illness. Missed opportunities. Sickness. Death. Mistakes. Imperfect people. Our own imperfections. Our own particular brand of brokenness. Broken expectations are like broken promises. You feel betrayed and cheated. If things do not happen in the way we expect, we start to believe life is not fair. Justice is broken. We begin to feel justified in our frustration. The lack of justice around us seems to justify our ingratitude and rancor. Our expectations are broken like the world in which we live.
With so many burdensome expectations, it is easy to convince ourselves that God has broken a promise. Surely Eve was convinced the succulent fruit was actually created for her. Abraham could have surely claimed injustice at the turn of events on a hilltop: a knife, a curious teenage boy, an altar, but no goat. Surely, this scenario did not meet his initial expectations.
What does our heart do with the phrase, "supposed to?" It wasn't "supposed to" be like this. I was "supposed to" get that job. Our marriage wasn't "supposed to" turn out like this. A child isn't "supposed to" die before a parent. A friend moves away. Someone disappoints us. We feel betrayed. It wasn't what we had expected. Bitterness and disappointment and ungratefulness set in when we do not trust our present and future to the God who created us and allows us into his story.
Two friends are walking down a tiny village path with a stranger. They are explaining a local tragedy, a senseless execution of a good man. Their friend. They shake their lowered heads and inhale sharply. It is more than they can stand. Their expectations are shredded in their confusion and despair. They feel abandoned. They are merely left with the ache and the fear.
"But we had hoped he was the one to redeem Israel." Luke 24:21a
A couple of more steps and one twists his ankle slightly on a sharp stone; the other swallows an angry throb in his throat. And Jesus reveals his face. He is the one in whom they hoped, in whom we all hope.
Did he know how it would all transpire? Could he have predicted his loneliness or his aloneness? Did he foresee the chants of praise, then the furious mobs the following week? Did he feel the bite of broken expectations? Did he hope? Hope for a penetrating question of depth and faith from a Pharisee? For someone to laugh at his joke? For a quiet hour to be uninterrupted? How was he able to smile when the crowds infringed upon his time of prayer? How did he create hope for himself?
He trusted in his Father's grander vision.
He adjusted his thinking.
He knew his thoughts were too small and too temporal to be true.
He gave himself up to greater expectations.
What should our hearts do with our broken expectations? Lament them. Admit they have been shattered. Then, trade them for something yet unseen.
"But we had hoped he was the one who would redeem Israel."
Once they recognized the penetrating eye of Jesus, those walking on that dusty road traded their hope in for something grander. Something they could never have expected. And one day, we will be thanking them.
"Blessed be the God and Father of our Lord Jesus Christ! According to his great mercy he has caused us to be born again to a living hope through the resurrection of Jesus Christ from the dead…" 1 Peter 1:3
SaveSave
SaveSave
SaveSave
SaveSave