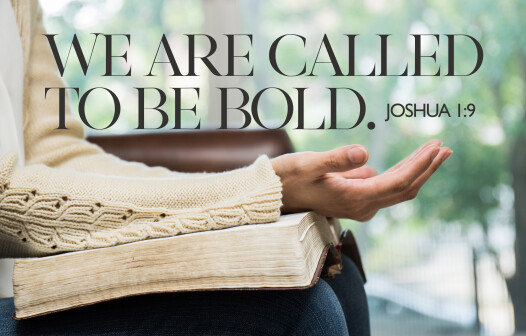 Stephen the Martyr is preaching while he's dying. His words ignite hate in the hearers. We have the text in Acts 7.
The angry sweating mob throw their coats to an approving Saul. He condones this act of silencing Stephen the traitor. But Stephen continues speaking and I doubt the crowd is listening. Steve the preacher says that Stephen had prayed for boldness and that boldness for God often has to do with actions.
I've been challenged by my friend Nathan to speak boldly for God. Taking the challenge, I asked for an example. I need a script.
He told me, "When you're at a restaurant, you say to the server, 'We'll be praying for the food, is there anything we can pray about for you?'"
So I try this at a restaurant. I listen intently to the server's prayer need. She has pulled up a chair and shares that her mom has Parkinson's and her family is being crippled by it. My heart breaks for them. I'm aware that God is listening with me and that his heart breaks, too. There's so much brokenness in the world. Failing bodies, crippled families. Sad people. I manage to pray something tersely simple. I don't remember the words and I bet she doesn't either. But I remember her bowed head next to mine and the shared grief and hope between strangers and the equilibrium it brings between server and guest. I'm positive she doesn't remember my words in prayer, but I'm certain she remembers the brief encounter with God. People don't need more words spoken at them. Words are good. Scripture is words. Preaching is words. But folks need to share each other's pain, too.
Steve the preacher says pathos speaks, that Stephen's faithful death powerfully impacts Saul, the future Paul, who went on to be a powerful missionary and servant for God. Steve the preacher says that the Holy Spirit is awesomely present within bold actions for God. I can attest to it and so can Stephen the Martyr. I believe the spirit hovered like sweet incense over dying Stephen and hateful Saul, through timid me and over the hopeful server. I pray it continues to heal her family and her heart and that I can serve more boldly for God.


---
Leslie Kenney is mom to three adult children, grandmother to two littles, and wife to Steve the preacher, (Steve Kenney, North Central Senior Minister). She is involved in Global Missions and ESL (and other ministries) at North Central. Leslie works in marketing and in her spare time loves to read, write and garden.