The grace of doing our lowly best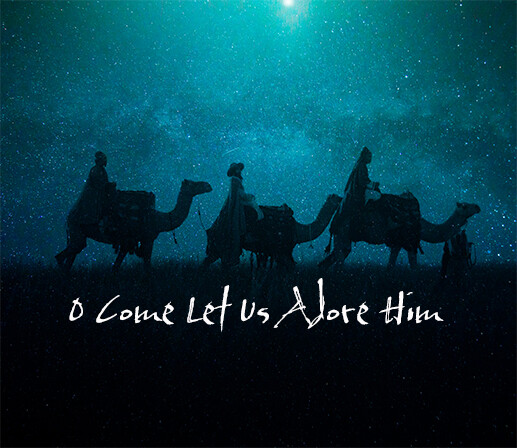 As believers we proclaim Christ was born into this world for the sake of all peoples, all nations, all those like us, who are troubled and sinful and weary. However, if Christ came for the sake of the world, why was he born illegitimately to a small-town carpenter and his teenage wife? Why was he born in an occupied country and raised in an insignificant town? If he were born for the sake of the world, why did he not venture past the borders of his immediate homeland? It is one of the bizarre ironies of Scripture. A man of ancient times, the one by whose birth the entire Western world counts the passage of time, lived and died, at least on a global scale, in virtual oblivion.
Do you ever feel equally insignificant? As if your life were lived so quietly, so unobtrusively, you were not seen by anyone? Are you a mom tending to small children at home? No one is impressed by the oatmeal you clean out of the folds in the high chair. Are you struggling in a frustrating job? It hardly matters whether the protocol is followed. No one ever actually reads the reports. Are you feeling less vital, less relevant? While you have more free time now, there seem to be fewer people making demands on you. You are hardly living out your faith for the sake of the world. The hand you squeeze is thin-skinned and shakes as the two of you cross the room. No one sees the gentle action. The world is unaware.
Yet Christ sees. He sees and he remembers when there was no one nearby to see his own struggle. He knows what it means to have ambition, but to be weighed down by the daily grind, or by the limiting realities of time and place.
"Both the one who makes people holy
and those who are made holy are of the
same family. So Jesus is not ashamed to
call them brothers and sisters."
Hebrews 2:11
He longed for recognition and success as well, but instead contentedly sanded wood with his stepfather and measured twice before he cut. He gathered twelve men in whom he confided. He told them stories, served them and took them along on service projects. His miracles were sometimes negated, his kindnesses overlooked. His sphere of influence surprisingly small during his lifetime.
"During the days of Jesus' life on
earth, he offered up prayers and
petitions with fervent cries and tears
to the one who could save him from
death, and he was heard because
of his reverent submission."
Hebrews 5:7
In his unremarkable appearance, he gave us a precious gift: the grace of doing our lowly best. He came to imbue humanity's obscurity and insignificance with meaning and holiness and dignity. Because our Christ lived an ordinary life free of accolades and acclaim, he meets us daily in the minutiae of our lives. Though no one may see our diligence, nor hear our prayers, we engage in them daily for the sake of the world. Our days filled with the ordinary are extraordinary because they constantly reflect his very steps.
"In the same way, let your light
shine before others, that they
may see your good deeds and
glorify your Father in heaven."
Matthew 5:16