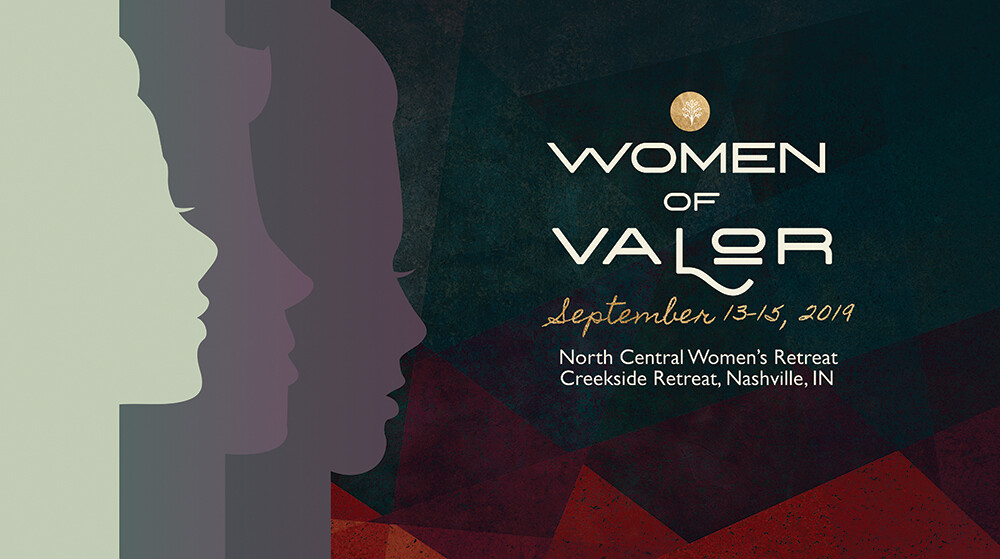 Friday, September 13, 2019, 5:00 PM - Sunday, September 15, 2019, 11:00 AM
North Central Women's Retreat

Proverbs 31 woman is a star not because of what she does but how she does it--with valor."--Rachel Held Evans

Join us September 13-15 in Brown County for the 2019 Women's Retreat. Instead of an outside speaker this year, we'll have a panel and small group discussions on what it means to be a Woman of Valor.as family caregivers, in the workplace, in the community and as single women. Our goal is to learn from, pray for, and encourage each other in a way that builds faith and strengthens bonds. Registration begins August 4.
REGISTRATION LINKS BELOW.
There are 2 steps to signing up for the retreat, please complete in order.
1. Choose your room and roommate (s) here or choose day only option.
2. Pay for retreat attendance and room or day only attendance here.