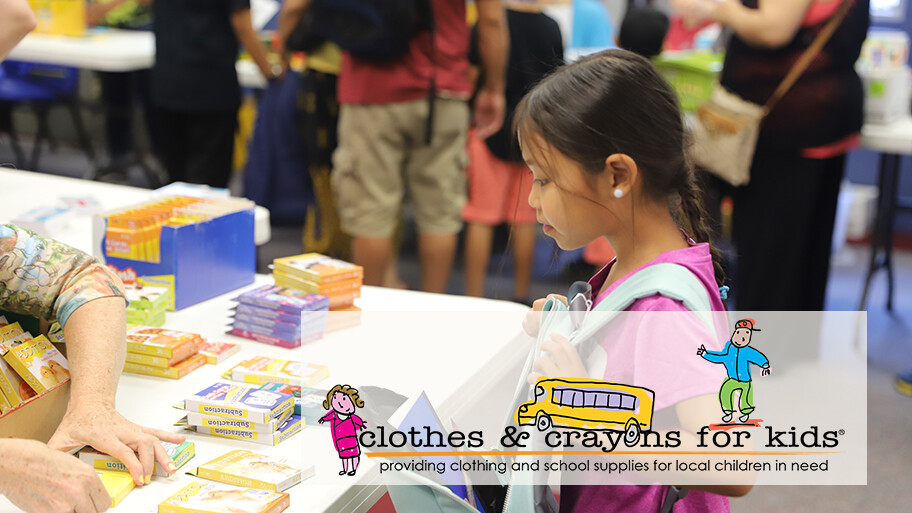 Sunday, July 05, 2020, 10:30 AM - 12:00 PM
For the past 20 years, Clothes and Crayons has helped kids in Washington Township schools meet their school supply needs for going back to school. While this year will not look exactly like past years, we are still hoping to give kids in grades K-12 the supplies that they need to start school on the right foot. We have listed the supplies on North Central's Sign-up Genius, click here to go to the sign-up page. Items are listed that we would like to provide to each child according to their materials list.
Please have donations delivered to your home to be dropped off on Sunday, July 5th (10:30-12:30) at North Central's first outdoor church service, (providing the weather is good).
Please do not have supplies delivered to the church building, as it is not always open and staffed due to COVID-19.
You may also have supplies delivered to Valerie Collins at 11685 Bennettwood Place, Zionsville, IN 46077 or to Tiffany Duffin at 10493 Titan Run, Carmel, IN 46032.
This event is scheduled to be held on July 25th, but we are asking to have all supplies by July 11th so that we can count & organize the supplies.
If you have any questions, please contact Kathy Litzkow at 317-590-3242.

HOW TO DONATE MONETARILY: You can contribute online by clicking this link and selecting We Care, We Share from Fund Menu and then from the Sub-Fund menu, selecting Clothes & Crayons for Kids. You may also mail a check to North Central Church of Christ, 9015 Westfield Blvd., Indianapolis, IN. 46240. Check payable to North Central Church of Christ (Clothes & Crayons in the subject line) or make an in-person cash donation.