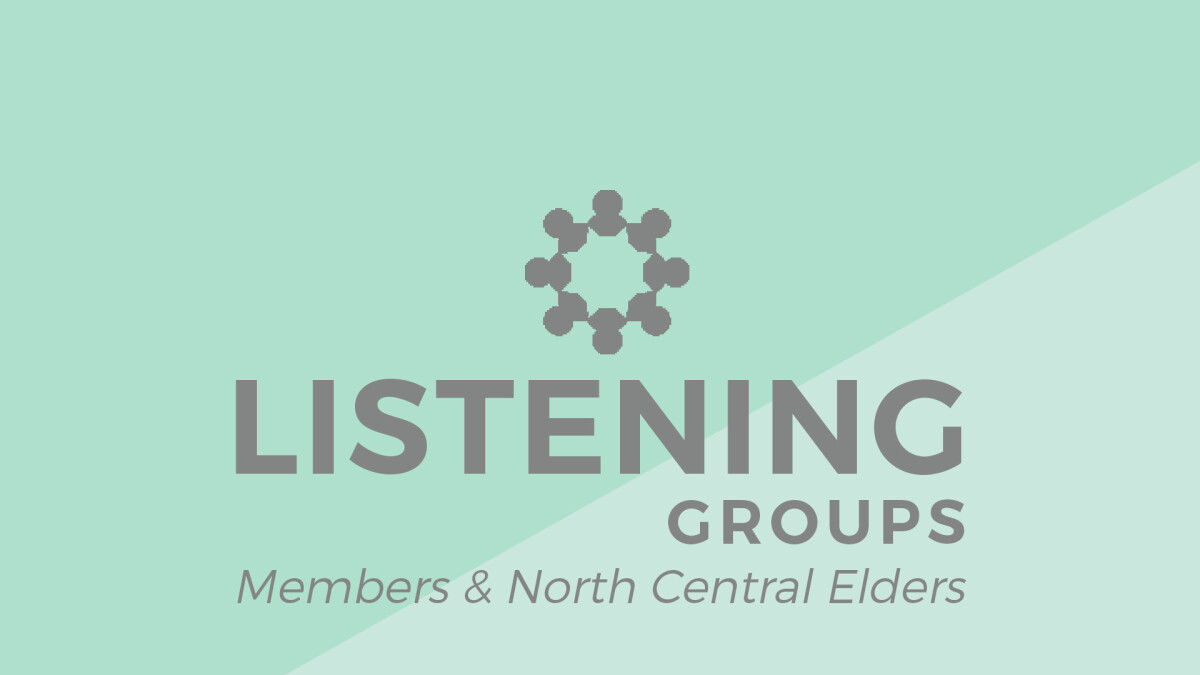 Saturday, September 19, 2020 - Tuesday, September 29, 2020
The elders would appreciate hearing your thoughts on the eve of launching our senior minister search. You are invited to participate in a listening group. These groups will involve one or two elders and no more than six members, lasting about an hour. In-person and online venues are available. Groups are kept small in an effort to afford everyone an opportunity to share their thoughts. Additional groups will be added as interest demands. You can join a listening group by signing up with North Central's Signup Genius page here.

You may also reflect on the listening group questions below.
How would you describe our congregation to a prospective minister? What is the best part of North Central's DNA and what would you want a prospective minister to know about us?
A few weeks ago Carson Reed interviewed the elders and staff. The leadership team identified five qualities that they would like to see demonstrated in the next minister. Please reflect on these qualities.

a. Energetic, people connecting person
b. Driven by mission
c. Knowledgeable teacher and encourager
d. Imaginative dreamer with an orientation to the future
e. Fit and lead well with staff
Which two or three qualities are particularly important for North Central as we pursue God's mission of transformation? What two or three qualities should we be praying for God to make evident in our search? Is there something missing from the list?
With the coming of a new minister, what do you hope would be different for North Central as we pursue God's mission?
What are the biggest opportunities you see for the new minister at North Central?